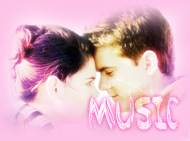 Sono riportati solo gli episodi in cui ci sono scene di Pacey e Joey.

6.01- The kids are alright - Il compleanno di Joey
Slide -Sci-Fi Lullaby
Si sente quando Pacey e Joey parlano davanti al Juke Box

6.14- Clean and sober - Televisione, che passione!
Beacon Street - Red Chord (Wicked...Live At The Abbey)
Si sente qundo Joey e Pacey stanno parlando seduti sul letto
Don't Kiss Me Now - Moxie
Si sente durante il gioco della bottiglia
My Friend -Annie Palmer
A fine episodio, quando Pacey accompagna Joey ubriaca in camera e si baciano.

6.15 - Castaways - Notte al supermercato
You Do Something To Me - Sinead O'Connor (Red Hot + Blue: A Tribute To Cole Porter )
Si sente a inizio episodio, durante la cena a cui Pacey e Joey sono invitati.
How Big Is Your World - Universal Hone (Invincible)
Mentre Pacey e Joey vanno al supermercato.
Hot Damn - The Salads (Who's That?)
Al supermercato, mentre Joey parla con l'altoparlante.
Big Blue Sea - Bob Schneider (Lonelyland)
Nel supermercato, quando Joey sta camminando nel reparto libri, invece Pacey in quello degli elettrodomestici e chiama Joey con l'altoparlante.
Juliette - Vanessa Daou (Make You Love)
Si sente mentre Joey sta tagliando il pizzetto a Pacey e subito dopo si baciano.
Right (Help Me) - Michael Brandmeier (Let Me In)
A fine episodio, quando Pacey e Joey sono alla cassa.

6.16- That was then - Il passato è passato
Blue Mind - Alexi Murdoch (Four Songs)
Quando Joey lascia il messaggio nella segreteria di Pacey

6.17- Sex and Violence - Sesso e Gelosia
Hear Me Ou - Frou Frou (Details)
A fine episodio, quando Pacey licenzia Joey.

6.18- Love Bites - Pene d'amore
Chevy Malibu - The Dingees (Sundown To Midnight)
Quando Pacey e Joey arrivano al ballo.
Just Another - Pete Yorn ( Music for the morning after)
Si sente mentre Pacey e Joey stanno ballando.

6.21 - Goodbye Yellow Brick Road - Ognuno per la sua strada

Place Called Home - Kim Richey (Rise)
Quando Joey e Pacey sono al molo.

6.23/6.24- All good things.. Must come to an end - Nuove Reatà.. la vita continua
If - Dragmatic - (Dragmatic)
Quando Pacey vede Joey arrivare all'icehouse
Have A Little Faith In Me - John Hiatt (Bring The Family)
Quando Pacey e Joey stanno ballando e lui la bacia.
Say Goodnight - Beth Nielsen Chapman (Sand And Water)
Si sente a fine episodio